Meet D. Vincent Williams…
The unsung heroes of the Nashville music scene, songwriters seldom command the spotlight that performing artists do, but hit-maker D. Vincent Williams is a worthy exception to the rule. With undeniable talent as a gifted–and chart-topping–songwriter, backed by years of performing experience, this hit-maker is ready to take center stage in every way.
"I was singing before I could really talk, music just came naturally to me," remembers Williams. "Songwriting is no different. I hear the melody in my head and then take notes of the pictures that come to mind. The ability to sing, play and write has given me an unlimited freedom of expression."
Over the course of his remarkable songwriting career, Williams has landed cuts on albums that have sold more than 15 million copies, including "I'm Movin' On" by Rascal Flatts, Ty Herndon's "Hands Of A Working Man" and James Otto's "Just Got Started Lovin' You." He has had songs recorded by esteemed artists including Kenny Rogers, Randy Travis, Reba McEntire, Ronnie Milsap, Jason Aldean, and Lee Ann Womack.
"I didn't choose songwriting, it chose me," says Williams.
The book accompaniment to the smash hit song by super-group Rascal Flatts, exploring the process of finding peace with yourself.  Foreword by Rascal Flatts.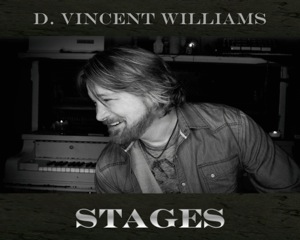 STAGES
(CD – Coming Soon!)